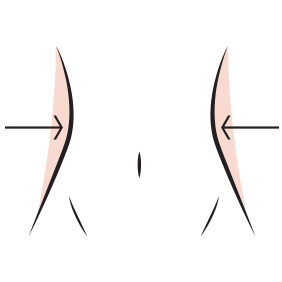 What is Liposuction
Weight loss is probably one of the most discussed topic, globally. Depending on the weight loss programme, many still struggle to shred off fats despite vigourous exercise and dieting.
Liposuction is one of the most popular cosmetic surgery in the world as it safely removes stubborn fat effectively from specific areas – allowing us to precisely sculpt your body to your desired aesthetic goals.
Benefits of Liposuction:
Remove muffin top, beer tummy, flabby arms and fat thighs
Flatter abdomen, slimmer waist, firmer buttocks
More toned and beautiful body contour
Clothes fit better
Get Slim Today!

Free Consultation!

Lose weight and looks good immediately! We offer Professional Consultation for FREE. Reserve a spot with us. Limited time only!

Before & After!

Are You The Next?
How Does Liposuction Treatment Works?
Liposuction is a procedure to remove stubborn excess fat to shape up specific parts of your body. More common parts include: love handle, tummy, arm, lower back, double chin and thigh. The procedure are frequently done under local anaesthesia and excess fat cells can be remove painlessly for body contouring to achieve slimmer and sexier body.
Although liposuction involves permenantly removing your unwanted fat cell, lifestyle modification is also important part of the whole treatment plan. The amazing effect of liposuction can be maintained with healthier lifestyle and diet.
The Price of Liposuction in Malaysia
The price of liposuction procedures differ from one practitioner to another. Professionally-done liposuction procedures are regularly done by trained, experienced plastic surgeons at KALO. The cost of liposuction in Malaysia starts from RM5,000, depending on the type and number of procedures you require. We encourage you to get in touch with our professional consultants to find out more about the cost liposuction procedure designed just for you.
FAQs
Is Liposuction worth it?
Liposuction involves permanently removing of stubborn fat of which some can't even be achieve with regular exercise. Effect is long lasting if healthier lifestyle and diet and maintained.
When will I see the effects of Liposuction?
Effect of liposuction are seen immediately after the procedure. However due to swelling sets in, the full result will only be seen after swelling subsided which commonly takes about 1-2weeks. Post operatively, patient will be advice to be compliant to pressure garment to achieve desired body contouring outcome.
Will I have scars after liposuction?
To remove excess fat from your body, only small incisions need to be made in a discreet area of your body. With time, these small incisions will fade and become hardly noticeable.
When can I get back to work after undergoing Liposuction?
Depending on the extend of body part are involved, it is not uncommon for people to return back to work after approximately 3 days to a week after undergoing liposuction. Even then, you're advised to refrain from strenuous activities for about a month before going back to your normal routine.