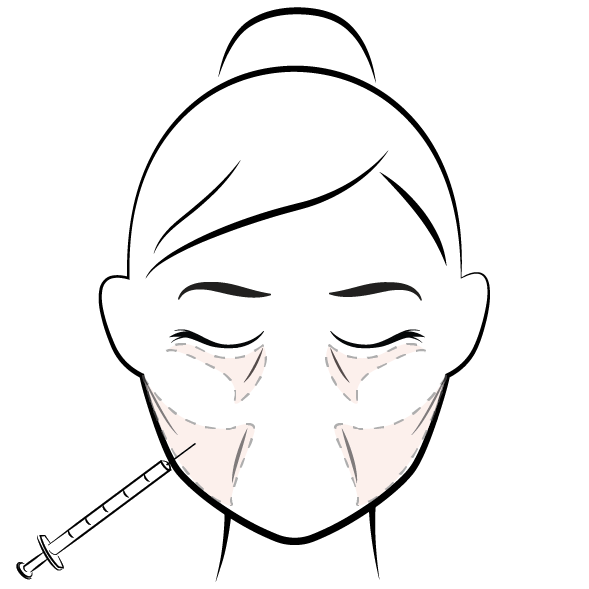 What are Fillers
As an alternative to facelifts, KALO recommends fillers as the less invasive procedure for younger looking appearance. Fillers reduces facial fine lines due to ageing and also lightens shallow scars caused by injuries. When paired with Botulinum Toxin Type A, the aesthetic results are remarkable.
Fillers are also used for lip enhancement and wrinkle treatment.
Starting from RM1,950.
Benefits of Fillers:
Quick procedure (30 minutes), lasting results (up to 4 months)
Correct smaller cosmetic concerns – fine lines, thin lips, light acne scars
Fuller facial features
Improves frown lines, Glabellar lines, crow's feet & Nasolabial folds
More youthful appearance
Make An Enquiry
Book An Appointment