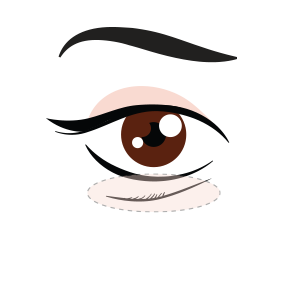 What is Eye Bag Removal
Although eye bags are harmless, no one likes them as they make us appear tired and look older than our real age. Some people are genetically born with eye bags but in general, eye bags are formed due to loss of fatty tissue in the upper cheeks or weakening of the orbital septum, largely due to ageing.
The eye bag removal surgery has great impact on the overall aesthetic of your face . KALO uses fat repositioning method to remove, reposition and sculpt the eye bag – further restoring the youthful appearance that you deserve.
Benefits of Eye Bag Removal:
Removes fat pockets below the eye

Reduce puffiness, fresher look

Restores youth

Easier to apply make-up